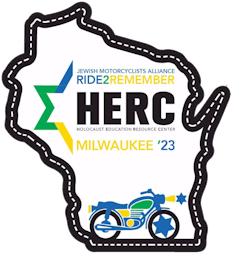 June 8-11, 2023
Milwaukee, WI
Charity:
Holocaust Education Resource Center (HERC)
EXCITING R2R NEWS!!!
DONATION MATCH
UP TO $10,000


CONGRATULATIONS! You met the challenge!

&nbsp&nbsp$10,000&nbsp&nbsp

Can you blow the top off of the thermometer?
Jun 08, 2023 to Jun 11, 2023

Ride 2 Remember
Milwaukee, WI


---

Jul 16, 2023

JMA Meet and Greet
Hone your Riding Skills
Adirondack Foothills, NY


---

Aug 10, 2023 to Aug 13, 2023

Ottawa Meet & Greet
Ottawa, ON, Canada


---

Oct 12, 2023 to Oct 16, 2023

October Weekend Event in Vermont
Dover, Vermont


---
What's New
Verify your registration at Registration Review

---

Track HERC Contributions made on your behalf.

Sign into the site and select Donation Summary under the Subscribers tab.

---

Please be aware of the new, shorter, easier to remember web address of JMA, jmar2r.com and ALL of the old names will continue to work...
Welcome to the Jewish Motorcyclist Alliance
If you were a subscriber to the old JMA website, you may sign into this new site with your same email address. You will be prompted to update your password.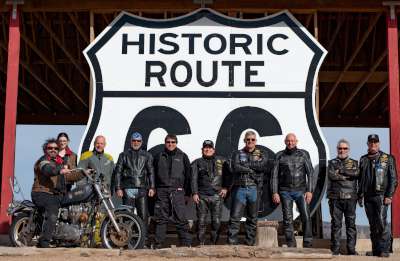 opinions about matters of concern to the Jewish community at large as well as issues specifically concerning motorcycles and motorcycle riding. As individuals, we share the fundamental passion to ride motorcycles, but we are also drawn to our clubs by our common faith and heritage. The common thread is our religion, however, the degree and manner in which we choose to observe the Jewish faith varies among our members. Membership or admittance to these clubs is not dictated by faith or brand of the motorcycle; bikers of any religion or brand of bike.